1 tag
"When I was in high school, nothing gave me greater joy than computer games. It..."
– Corner Office - Nvidia's Chief Is Ready for Adversity - He Waited Tables - Interview - NYTimes.com
Tweet summaries of danah boyd's SXSW talk on...
greggyour: RT @dotRights: #danahboyd calls it dismantling contextual integrity = privacy violation. mblafkin: #DanahBoyd basically saying: not worried about #privacy vs. sharing, but we ARE worried about the Worlds Colliding problem hastac: RT @MobileBehavior: Just because people put things in public places, doesn't mean they want them to be aggregated namtrok: Personal (relationship...
From "Cicero's Tuscan Disputations"
V. A. To me death seems to be an evil.
M. What, to those who are al­ready dead? or to those who must die?
A. To both.
M. It is a mis­ery, then, be­cause an evil?
A. Cer­tain­ly.
M. Then those who have al­ready died, and those who have still got to die, are both mis­er­able?
A. So it ap­pears to me.
M. Then all are mis­er­able?
A. Ev­ery one.
The ascendacy of the "non-private person"
A fascinating short essay on Boing Boing: Tiger Woods, described frequently as a "very private" person, was unable to keep his private life private. Why? Because he interacted with non-private people. The reason Kim Kardashian and the Jersey Shore denizens have risen to positions of prominence in popular culture is because they each epitomize the non-private person. They have nothing...
"You are my son and you came from my balls and you should have known better. You..."
– The mobster Frank Campione writes a letter to his son Michael for "ratting him out" to the FBI.
"here's a toast to Alan Turing born in harsher, darker times who thought..."
– A poem by Matt Harvey, in response to the British government's formal apology for hounding Alan Turing to death. It's only a so-so poem, by my tastes — very Philip Larkin — but I love that last couplet a lot! I've actually been sort of writing around that question in my...
"There's no such thing as information overload but filter failure,"..."
– Great comment by Dennis Crowley of foursquare, in a story about location-based tech.
"the Kindle lets readers down with respect to one subtle but powerful element of..."
– Nice point about the Kindle …
"In A Study in Scarlet, Holmes claims he does not know that the Earth revolves..."
– Sherlock Holmes - Wikipedia, the free encyclopedia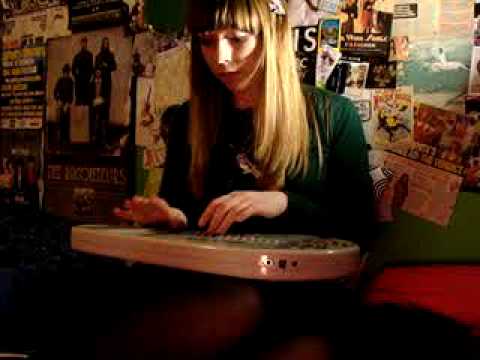 "iTunes sells a lot of music that you can get for free on the internet, so..."
– This precisely describes why I've subscribed to Rhapsody — $15 a month — nonstop for five years now. (From a great piece by Cory Doctorow about Chris Anderson's new book Freei>.)
"Action is more generally understood than words. Like Chinese symbolism, it will..."
– Charlie Chaplin - Wikipedia, the free encyclopedia
"Let me make this very clear. No one can learn to think without having something..."
– Fascinating conversation on whether it's cognitively good or bad for students to rely on the math-software Mathematica.
"Alexithymia is condition where a person seems devoid of emotion because they are..."
– http://www.damninteresting.com/?p=80
"So what is 2D Boy's next title? According to a comment at the end of the..."
– Ahahahahahahah
"Imagine an RTS where you can send your units back in time to destroy your..."
– A description of Achron, an upcoming experimental game presented in the incredibly-cool-sounding "Experimental Gameplay" session of this year's Game Developer's Convention, written up here by Simon Carless on GameSetWatch.
"From an acoustical perspective, music is an overstructured language, which the..."
– Basics - In One Ear and Out the Other - NYTimes.com
"No wonder young people find mainstream journalism uninviting; it would almost be..."
– The Death and Life of Great American Newspapers (Page 2)
Printing The NYT Costs Twice As Much As Sending... →
"Growth for the sake of growth is the ideology of the cancer cell." —..."
– Via Thor Muller's twitter stream.
"Grants generate more than scientific knowledge: they generate new researchers...."
– Brilliant column by Olivia Judson on how to avoid "the Malthusian boom-and-bust cycle" of funding-then-not-funding science: Set up a "Research for America" foundation where young people — including those who do not plan to become scientists — can participate in...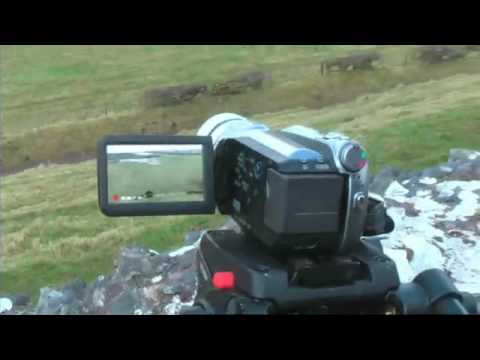 "The team demonstrated [that] individuals with extreme behaviors, or a greater..."
– It's The Network: Penn Researchers Examine Behavior, Consensus Building Influenced By Network Structure: University of Pennsylvania
"Imagine a snowflake, which has a fraction of a gram, slowly falling down on to..."
– Now that's engineering.